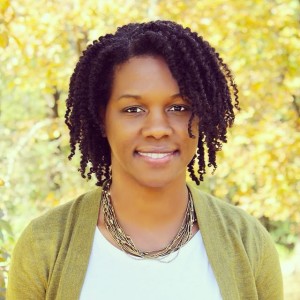 Welcome! My name is Anita Martin, MA, LPC-S, RPT-S. I have a Master of Arts in Counseling and a Master of Arts in Human Resources Development both from Webster University in St. Louis, MO and a Bachelor of Science in Sociology from the University of Central Arkansas in Conway, AR. I am a Licensed Professional Counselor in Arkansas. As a licensed therapist, I have over ten years of experience working with children and adults suffering from behavioral issues, oppositional behavior, ADHD symptoms, anxiety, depression and relationship conflict.
In addition, I have worked in a wide variety of settings, including my current private practice, where I have developed my eclectic philosophy in working with clients. Using a combination of play therapy, EMDR, and sand tray and solution focused therapies, I empower clients so they achieve their goals in their counseling journey. I strongly believe that having balance in mind, body and soul is key to healthy living.
My goal is to help you find happiness, reach your potential, and create a bright future. I look forward to working with you to create the life and relationships you're longing for. I am EMDR (Eye Movement Desensitization Reprocessing) trained. This training has been effective in treating trauma, anxiety, and depression. As a Registered Play Therapist Supervisor (RPT-S), I am able to assist your child to work through their struggles.
I am now offering online counseling for those that qualify. To schedule an appointment, please email me at info@martincounselingservices.com or I can be contacted at 501-246-7121. Weekend and evening appointments are available in our Conway or Little Rock, AR offices.
Licensures and Certifications:
Licensed Professional Counselor (LPC), AR License # P0307026
Registered Play Therapist Supervisor (RPT-S)
Associations:
American Counseling Association
Play Therapy Association
National Board of Certified Counselors
Specialties:
*Child Therapy                                            *Adolescents
*Parenting Issues                                         *Family Therapy
*ADD/ADHD                                                *Depression
*Anxiety                                                       *Play Therapy
*Divorce & Blended Family Issues                  *Behavior Problems
*Grief & Loss
                                                *High Conflict Families
*Abuse and Trauma                                       *DOT SAP Evaluations
*Trauma                                                        *Attachment Issues
Groups and classes offered:
*Anger management                                      *Parenting Classes
*Alcohol and Drug                                          *Teen Girls Group
*Teen Boys Group
Trainings completed
EMDR (Eye Movement Desensitization Reprocessing)
Technology Assisted Supervision
Technology Assisted Counseling
Approved LAC Supervisor in Arkansas
Registered Integrative SandTray Therapist
Theraplay Level One Trained